Making money without working more it's the dream, amirite?! In this post, I'll show you exactly how it can be a reality. I used to struggle with money even though I've always had a job and consistent paychecks every two weeks. But the day week after getting paid my money would be mysteriously be gone and I would anxiously await the next payday. My spending was out of control but I somehow managed to convince myself that I was good at saving and was doing okay. I was wrong. I was only saving about 2% of my paycheck and I thought I was a good saver? How sway?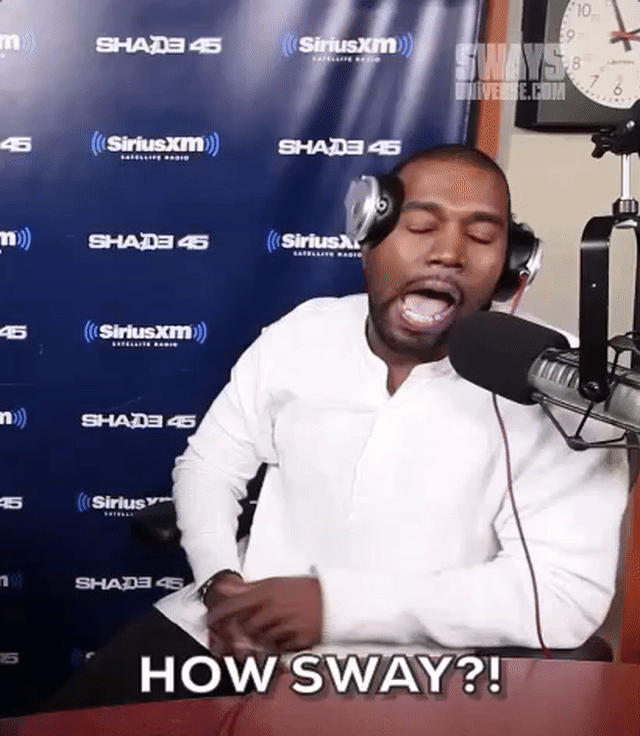 I decided to take control of my finances when I wanted to go out to celebrate a friend's birthday and just couldn't afford it. That was the day I had to face reality and admit that I wasn't living my best life – even though I was pretending that I was. I got real with myself and started a budget. After doing my budget, I could see that I was literally throwing money away each month. I found ways to stop wasting money on everyday items, I shifted my mindset around spending/saving and started to make money fast for free just by making a few changes in my life.
The mantra for this post and what inspired it is this:

Money saved is Money Earned.
Take that in, read it again: Money Saved, IS MONEY EARNED.
When you get this, I mean really get this, you'll see that you don't have to work more to make money fast. No side hustle, no extra hours, no additional WORK.
Don't get me wrong, there will be work. And for some people, it may push you and it'll seem harder than just working more hours, starting a side hustle or trying some of these ways to make money online for free. Because the work you need to do is all about changing your mindset around money and being disciplined with your spending. It's about understanding why you're spending your money on things and figuring out how to shift your money mindset. Once your mindset changes, you'll easily make money fast without working more by keeping more of your money. Read on to learn steps to take to start shifting your money mindset.
Pin this for later!
Without a plan for your money, it's easy to spend it mindlessly because you don't have a reason to keep it and you don't have a plan or goal for it. If you continue to live like this, you'll always feel like you never have enough. Use this easy comprehensive step-by-step budget guide for people who hate budgets to start your budget today.
Related:
A budget will show you how you can make money without working more because you'll have a clear understanding of exactly how much money you have left over after paying for your fixed expenses (rent, transportation, utilities, etc.). It will show you how much you can save. After implementing your spending behaviour changes, you'll see that you will have more money without working more.
Create a savings plan, set a financial goal and most importantly think about your "WHY." Your why will help you stay on track and stick to your budget. It will motivate you to meal prep so you stop wasting money on take-out food. It will give you the strength you need to stick with it even when you don't feel like it. I've found a bunch of ways to save hundreds of dollars every month by making small changes.
My why was that I never wanted money to be the reason I couldn't do something I wanted to do.
I've had many different savings goals at different stages of my life. I've saved for my degree, my wedding, a down payment for our home and most recently saved over $30K to travel around the world. Having a strong why is the only way I could stick to my budget and achieve all my goals. You'll keep more of your money when you have a plan/goal for it.
2. Stop Emotional Spending
Have you ever taken the time to think about why you're spending when you don't have money? Why are so many people in debt? Why is it normal to live paycheck to paycheck for you but somehow other people live in abundance? Why is retail therapy a thing? Why does buying things make us feel good?
Once you realize that your spending is emotional and take steps to overcome this habit/addiction, you'll be able to make more money without working more. You'll be keeping it instead of giving it away to retailers because Money saved is money earned.
Spending is emotional because the things you buy say things about you. If you see someone with Louis Vuitton luggage at the airport, you assume they have money and are successful. Buying things gives us a rush, make us feel good – but many times we buy things we really don't need and sometimes, don't even want.
For some, self-worth/success is associated with buying stuff. Your self-worth should never come from the things you own, it should come from within. You are not your stuff and your self worth shouldn't come from what you buy. Learn to find happiness by living in gratitude for everything you have from the smallest things like your favorite mug to bigger things like having friends and family who love you.
Before you buy something ask yourself these questions:
Why do you want it?
What purpose does it serve?
What feeling will you get when you buy it and why?
Are you buying it just for "status"?
Do you have something like this already?
Will it go out of style?
How will you use it?
Will you even use it?
Is it even necessary?
Can you function without it?
Are you functioning now without it?
Are you buying it because you want it or because you feel like society says you should have it?
How long will the item last?
If your answers are flaky or if you feel like you'll regret it later – don't buy it. Only buy things you really need, or things you really love and would never return.
3. Stop Comparing Yourself to Others
It's easy to get caught up trying to keep up with the Jones'. Who da eff are the Jones' and why is everyone tryna be all up in their business?
Comparing yourself to people around you will make you feel like you're lacking or unsuccessful. It could make you feel the need to buy things to feel better or fit in. STOP IT. STOP IT RIGHT NOW. When you compare yourself to others, your mindset shifts from gratitude to insecurity. Instead of appreciating what you have, you feel like you need more.
This negativity will affect your financial situation – so don't let it. Money is personal and your goals are your own. You can make money without working more when you stop spending on things that society says you should have in order to be successful. You may see someone driving the newest Mercedes, but you have no idea how much debt they have. Outward appearances never show the true story so stop comparing and live yo life!
4. change your limiting MOney thoughts
Have you ever said or thought to yourself:
"I'll never be able to afford that" or "I'm too broke to travel" or "I never have any money"
Your thoughts and WORDS have power. Get rid of your limiting thoughts regarding money. You can make more money without working when you remove all negative limiting thoughts about money. These negative thoughts have a bad effect on your financial situation because your thoughts become actions. Instead of saying I'll never afford that, think about HOW you will afford it. Change your mindset and see yourself living a happy, prosperous life. Believe that you can make money and you will make money.
You can do anything you set your mind to. I hope this has helped you in some way and that you can now see that so you can make money without working more. Instead of spending your energy trying to make money, spend your energy on trying to keep the money you already have because money saved is money earned.
Related posts:
FTC Disclosure: I may receive a commission for purchases made through links in this post. I only recommend products/services that I personally use and/or believe will add value to readers :) Love ya! Read my full disclosure.